Sicolo Guarnizioni produces industrial gaskets, washers, customer-drawn details in a wide range of thicknesses and materials with timeliness and competence.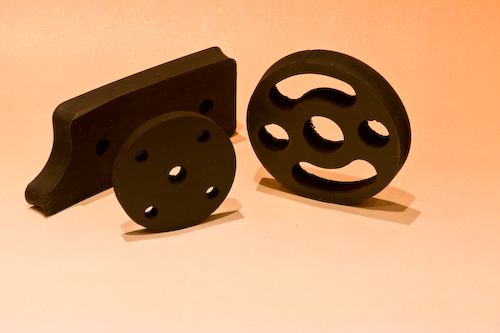 According to the technical specifications given (size, material, working temperatures) we even produce single units/pieces.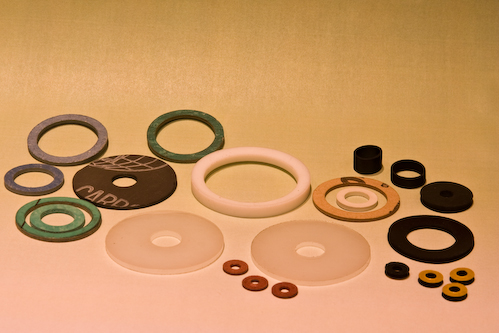 Gaskets produced according to standard dimension tables.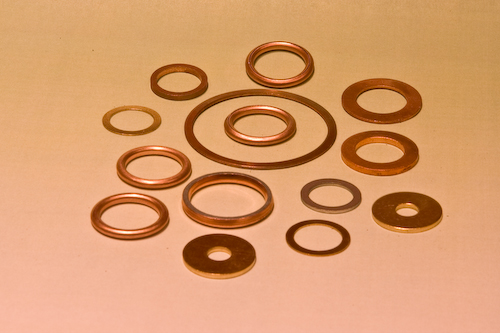 Flat and toroid Copper Washers
Availability of presses for the production of copper washers; flat, toroid with joint-free insets for medium/high temperatures and ring borders. We also produce brass, aluminium and AISI details.
Gaskets of every material
WE REALIZE GASKETS IN ALL TYPES OF MATERIAL.
ACCORDING TO HIS USE WE ADVISE YOU ABOUT THE BEST MATERIAL.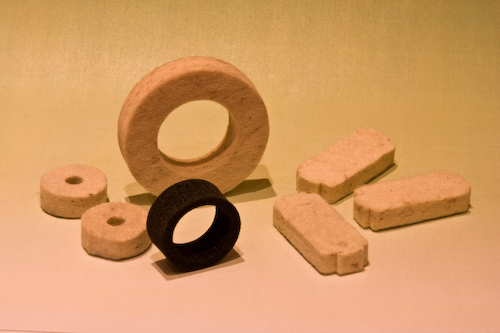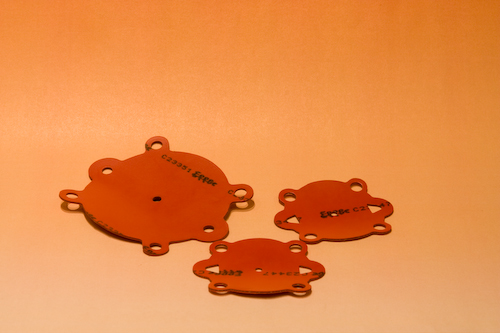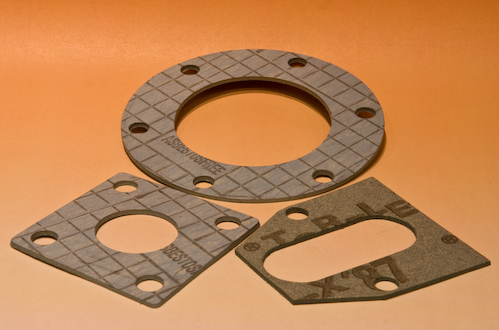 Compact rubber: sbr -nbr-neoprene (self-extinguishing type also on request)- epdm-para (natural rubber)- fkm- fda silicone – rubber fabrics
Foam rubber ( closed/open cells – normal mousse, epdm and neoprene in sheets, rolls and profiles with or without adhesives also)
Ptfe, nylon, polyethylene, rigid or soft pvc
Asbestos-free joints for medium/high temperatures
Gasket paper, fibre, insulating fibre millboard for high temperatures
Natural and botany wool felt
Expanded graphite, smooth, tanged core reinforced and natural
Cork rubber for temperatures below 60° C
Filtering mesh tissues
Polyester film (mylar dupont), nomex dupont, kapton dupont, epoxy glass, polycarbonate and other electrically isolated materials
Rolled cloth packings, square braided ropes, manhole gaskets
Other materials on request
Strips, custom-made profiles with adhesives
Personalized solutions in accordance with our customers' technical specifications.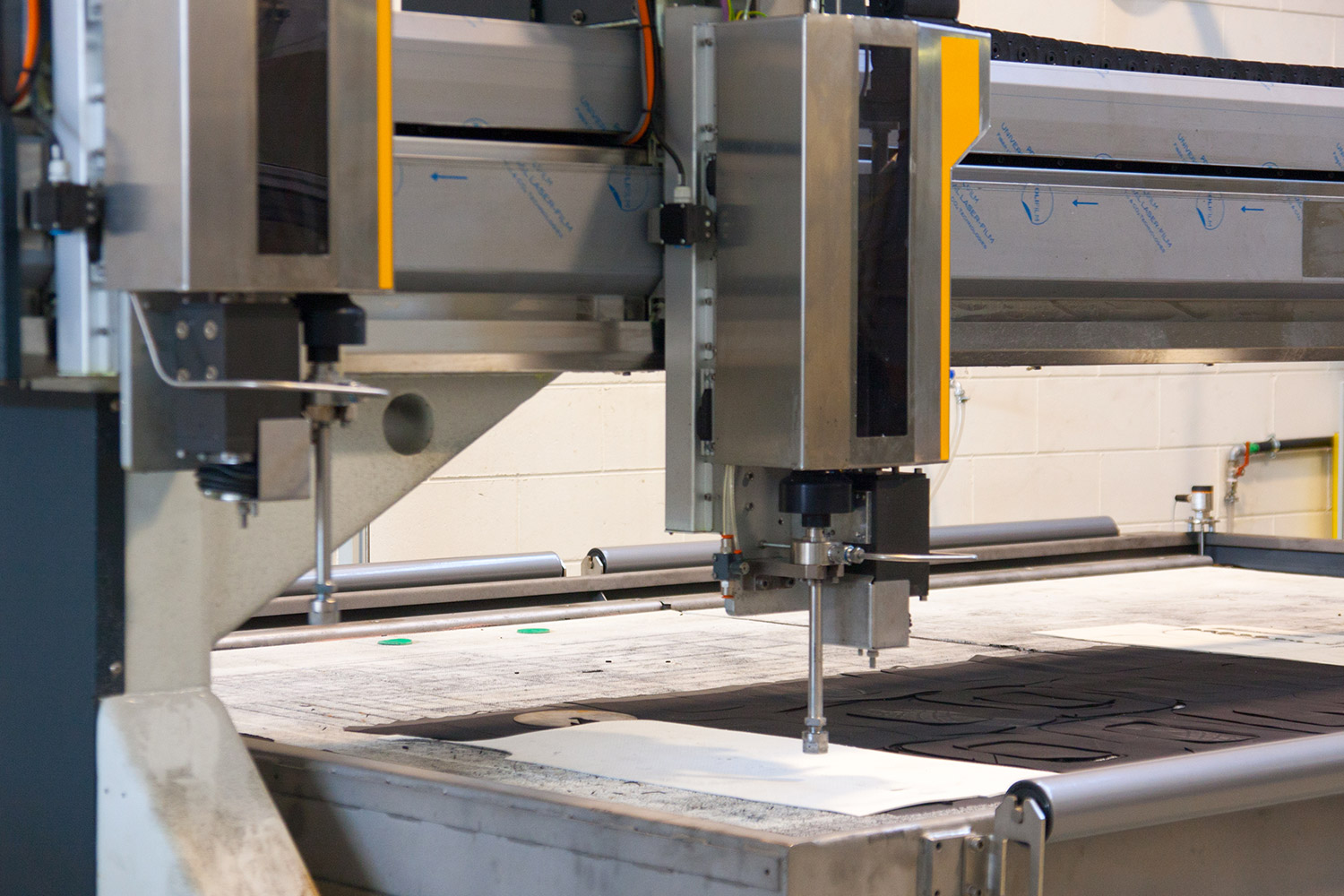 The machinery and software available allow us to produce a final product directly from the designs supplied by our customers without equipment costs, permitting cost reduction for limited production lots.
We carry out custom-made third-party workmanship always paying the utmost attention towards the optimization of our customers' materials.
ARE YOU INTERESTED IN OUR PRODUCTS?
ASK FOR A QUOTE!
Contact us to request a free quote.
We are at your disposal to provide all our experience and our expertise.